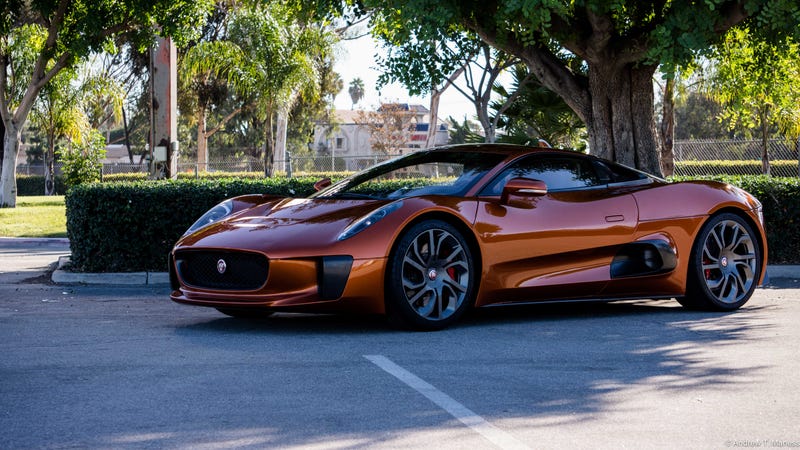 Got my ass up out of bed early this morning, and headed down to O.C. Coffee & Cars to get some shots of 3 star cars from Spectre. The C-X75 is even more striking in person than I imagined it would be, and it also led me to ask myself how in the hell Dave Bustista fit in there.
In addition to the Jolly Rancher-esque Jaguar, the uber-badass Defender, and Range Rover SVR from the film were also on hand. Getting a look at any four door Defender would be the makings of a good day in my book, but to take a seat in the diesel pickup model from a Bond film, well, I won't be forgetting that anytime soon. As for the SVR, it's pretty insane to begin with, and they certainly dialed up the aesthetics, but I bet we'll see equally as nutty versions on the streets of SoCal in the not so distant future.
For more info on these 3 awesome vehicles, watch Alex Goy's XCAR piece, his demeanor pretty much says it all. Hit up my website for more HQ pics from this morning, including a shots of a few other interesting vehicles that were lurking around the parking lot.
Oh, and most importantly, get your tickets for Spectre! I have a feeling that it's going to give Casino Royale a run for best Bond film of all time.
Follow me on Twitter for all sorts of brain droppings and check out my YouTube channel for HQ digital films.